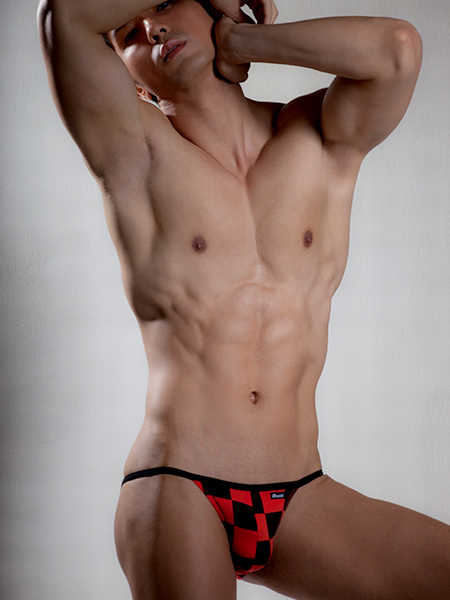 NEW STRING BIKINI 
BKP0101-09
Fabric : Nylon 92% / Lycra 8%
Variations : 5 colors
If you feel like demonstrating toughness and masculinity of yourself,
this classic masterpiece, boldly designed and trimmed by gold waistband, would be perfect for the tasks.
Soft elastic material of waistband gives you a comfortability by fiting to your every move perfectly.
Just like the design presents a strong impression, fabric itself is also tough and long lasting.
That's another reason our fans choose this masterpiece.